Huayi Technology's Recap of the 2023 European Exhibitions
Jiangsu Huayi Technology Co., Ltd. (Huayi) Shines Bright at the 2023 WMIC and EANM Annual Conference.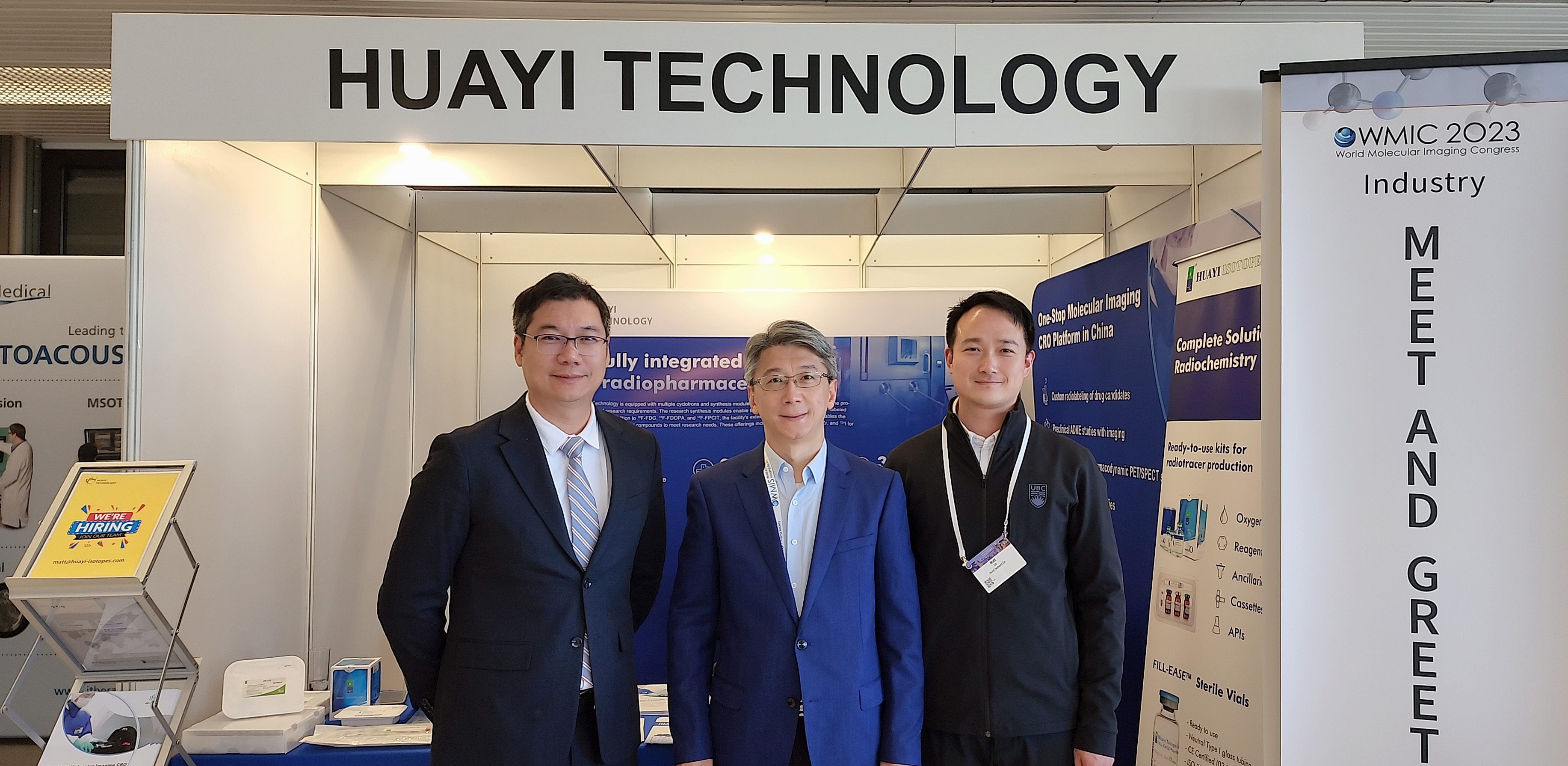 Huayi, a leading manufacturer specializing in the production of radiopharmaceuticals and consumables, once again showcased its commitment to excellence and innovation at the prestigious 2023 World Molecular Imaging Congress (WMIC) and the European Association of Nuclear Medicine (EANM) Annual Conference. These two events were held in Prague, Czech Republic, and Vienna, Austria, respectively. These gatherings served as an exceptional platform for our company to demonstrate our cutting-edge contributions to the fields of molecular imaging and nuclear medicine.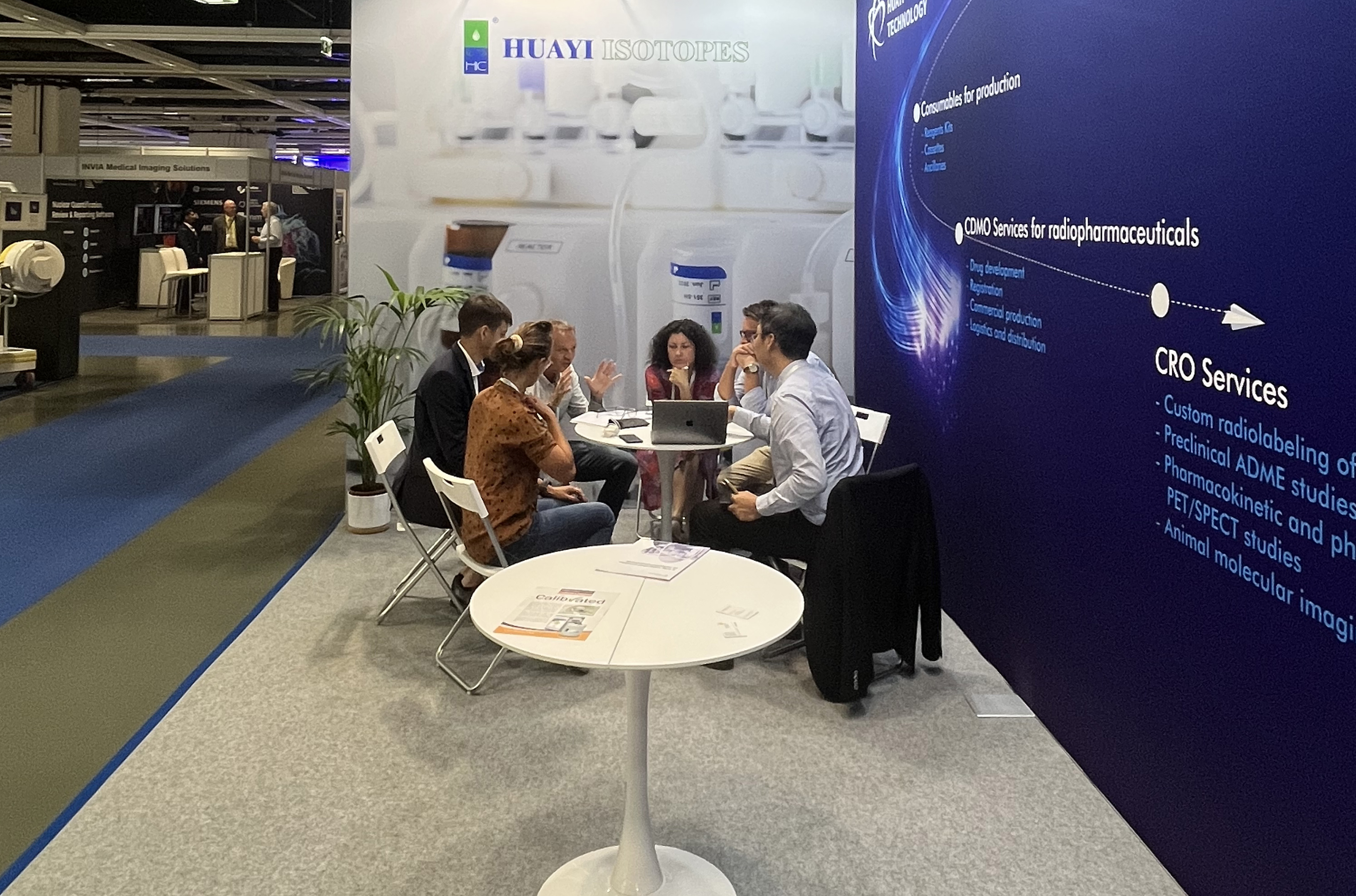 At the conference's exhibition hall, Huayi proudly presented its extensive range of radiopharmaceuticals and consumables. Our products, including Oxygen 18 water, cassettes, drew the attention of industry leaders and professionals, reinforcing our reputation for precision and reliability in medical imaging.